Grab these FREE printable gardening word search puzzles that you can download and print off to play and enjoy right away. Fun printable PDF word search puzzles.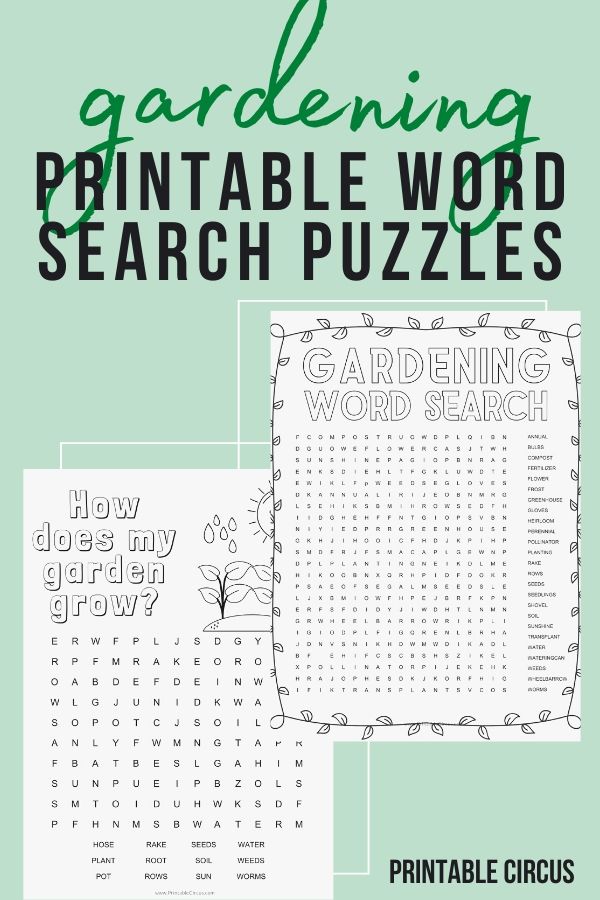 FREE Printable Gardening Word Searches
I designed these two word search printables just in time for spring planting and summer gardening.
Two Gardening Word Search Puzzles
I made two word search puzzles. One is a "regular" puzzle, and one is "easy" for younger ones. Feel free to download and print one or both!
Regular Gardening Word Find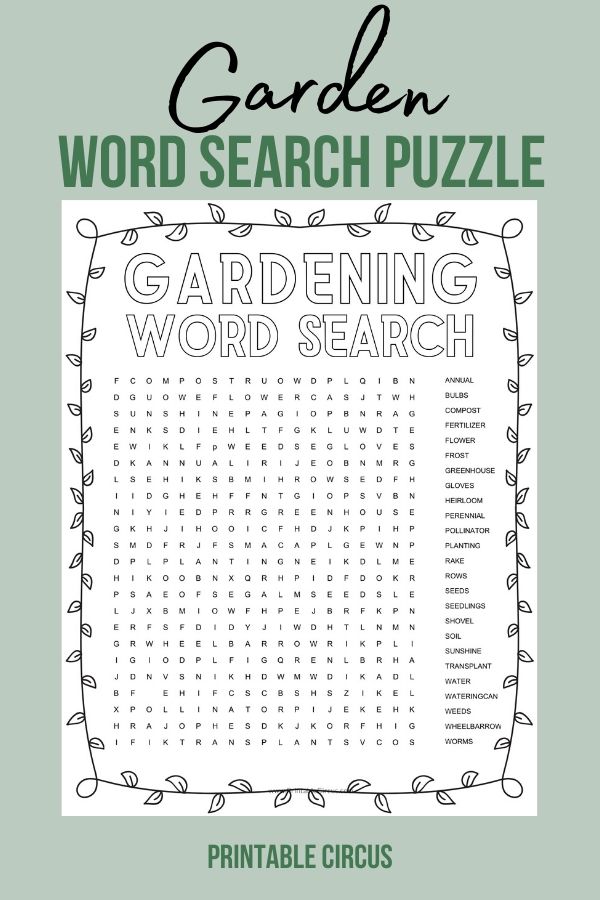 Click the button below to automatically download this puzzle:
Easy Gardening Word Find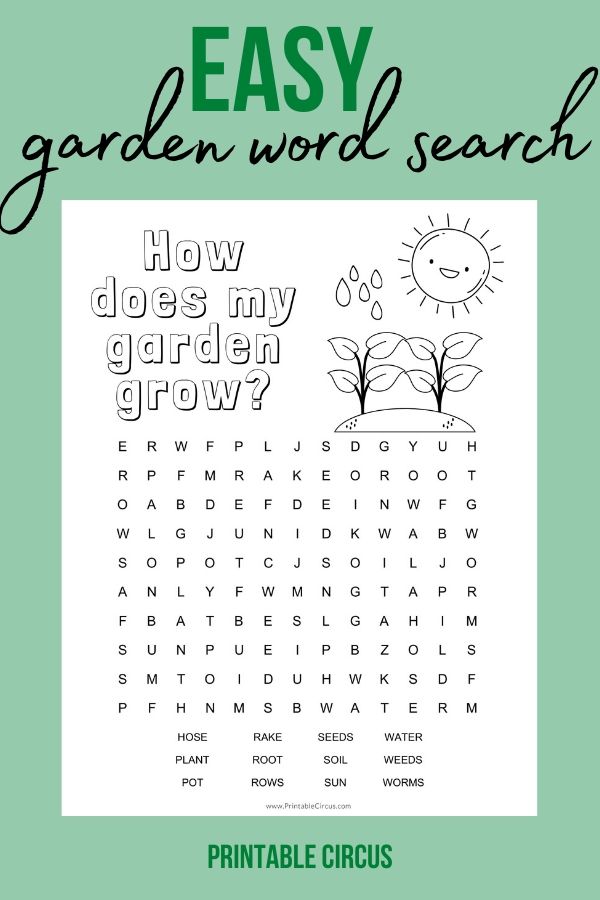 This is a great way to introduce young learners to new gardening terms and concepts. BONUS: it doubles as a coloring sheet to keep your child entertained!
Click the button below to automatically download this puzzle: