Download and print these FREE printable summer word search puzzles. They're in PDF form so you can play and enjoy right away. Fun printable summer word find games.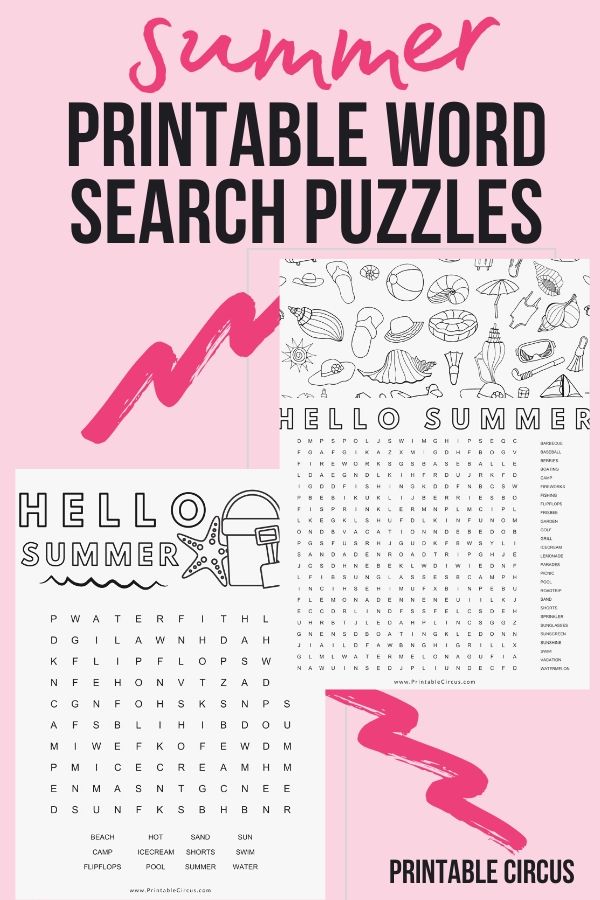 I designed these two word search printables just in time for summer. BONUS: you can also color in the titles and images at the top of each puzzle as well!
Two Summer Word Search Puzzles + BONUS Coloring Page
I made two word search puzzles. One is a "regular" puzzle, and one is "easy" for younger ones. Feel free to download and print one or both!
Regular Summer Word Find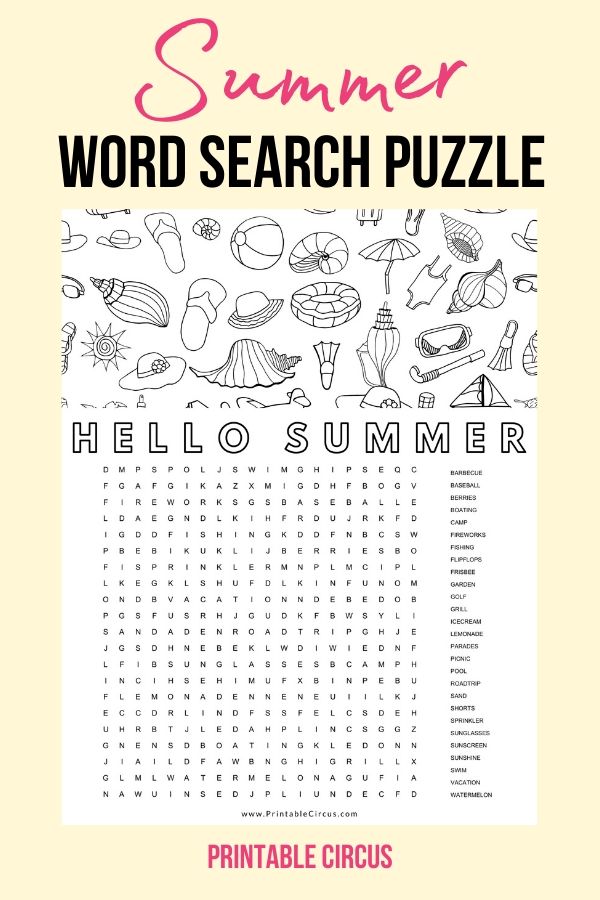 Click the button below to automatically download this puzzle:
Easy Summer Word Find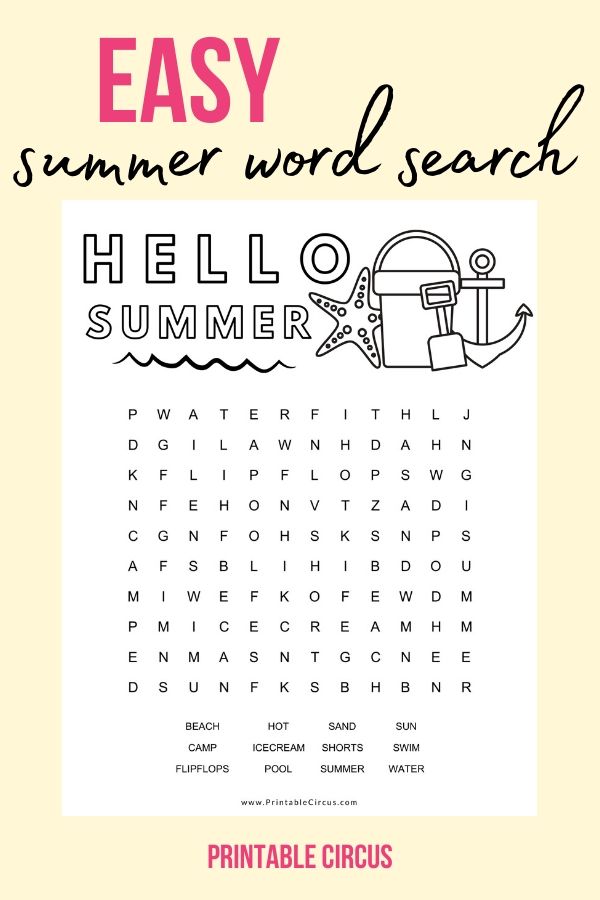 Click the button below to automatically download this puzzle: