As the season of Lent approaches, this is a great time to talk to your children about acts of kindness. Instead of "giving up" something for Lent, why not try "adding" more kindness to your everyday lives?
I remember growing up, hearing kids at school talking about how they were "giving up" chocolate or soda (or some other material item) for Lent. Especially with children, I think it makes SO much more sense to embrace the spirit of Christ to focus on "adding" rather than "subtracting" from your lives.
That's why Lent is such a fantastic time to "add" more kindness to your daily lives.
Here's a list of 40 ideas to get you started.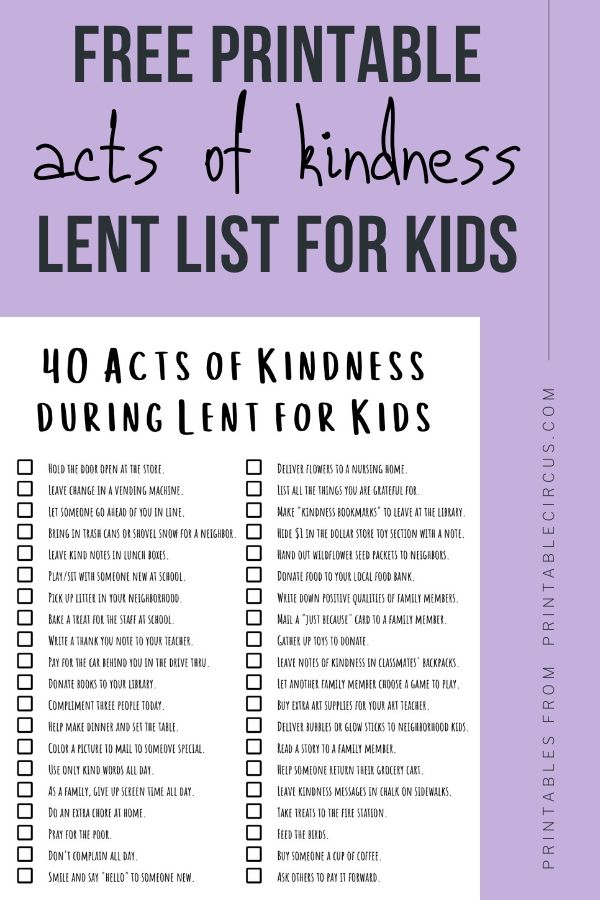 Lent Acts of Kindness for Kids
Just click the download button below, and this checklist will automatically land in your computer's downloads folder: